I made an IDA Pro plug-in version of Luigi Auriemma's excellent signsrch signature searching tool. It's great for finding popular cryptographic signatures, etc.
The dialog: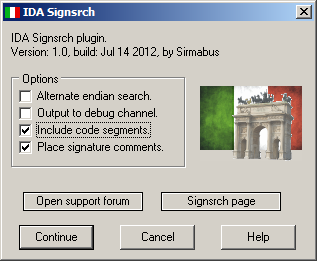 Got a nice Italian theme with the "Arco della Pace" (Arch of Peace) in Milan, if you use the non-QT version of IDA.
Sample output with 96 matches found and listed: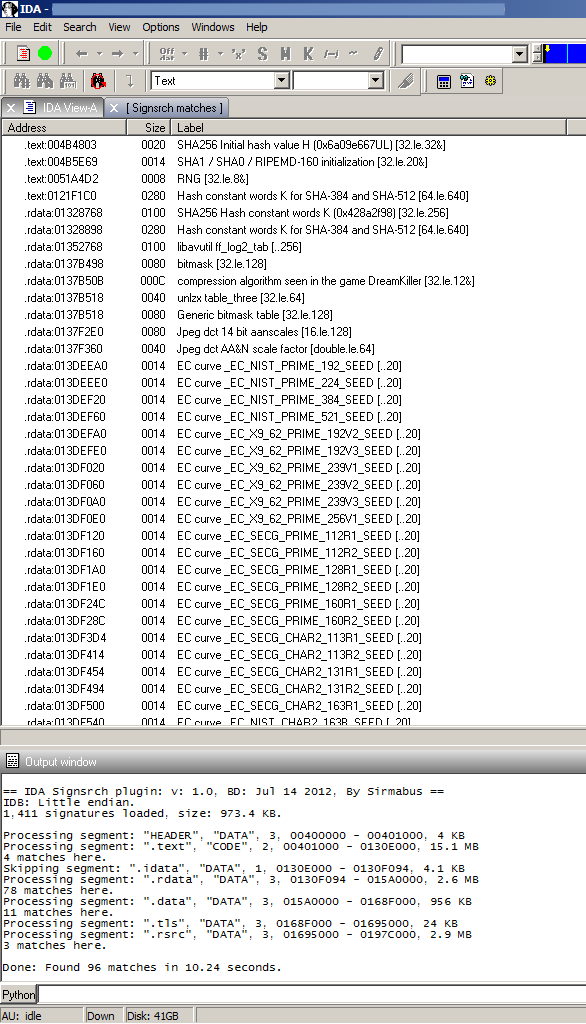 It optionally adds matched label comments too!


Down load it here in my IDA Pro tools section IDA Signsrch.